Essence One
Detox Charcoal Face Wash Bar Soap
Our detox charcoal face wash soap contains moisturizing and cleansing amounts of coconut oil and castor oil.  While this bar of soap is full of ingredients to clean and nurture your skin, the "secret", but not so secret ingredient is the activated charcoal. Activated charcoal is known to absorb large amounts of toxins, atoms and ions. This super absorbency and its ability to fight bacteria is why this soap is perfect for soothing blemishes and rashes on the skin to help with an even toned complexion. It can also help tighten your skin.
Livstrong.com explains "activated charcoal has high absorptive powers, which means that it draws other elements into itself. Charcoal is activated through heat and exposure to steam and certain chemicals. This process causes the carbon to form enlarged "pores," which are fissures and pockets in its surface. When it is exposed to contaminants, they literally become trapped in the carbon's pores. Charcoal also has antibacterial properties that can help heal wounds. Activated carbon is used for everything from industrial water filtration to medicinal supplements."
Ingredients:  Coconut Oil*, Olive Oil, Castor Oil*, Sodium Hydroxide, Bentonite Clay, Activated Charcoal, Lavendula anguvstifolia (Lavender)* and Boswellia carterii (Frankincense)* essential oil
*these ingredients are organic
*Because my soap is hand-crafted and hand-cut in small batches, please allow for slight variations in design, color, scent and size between bars. Handmade soap tends to be softer than commercial soap and to extend the life of your soap, use a soap draining dish, keep it out of the water stream of your shower or sink and allow soap to dry between uses.
Customer Reviews
12/17/2021
Theresa R.

United States
I recommend this product
A Good Lump of Coal
Hey Lauren, I got 2 and always give one away to let people know how great your products are. You don't have to wait for the holidays to buy. Any special occasion will work. Thanks
04/29/2021
Anne M.

United States
Always and forever
Only facial soap I use anymore. Ever since I washed my face with it I've used nothing since, found it at the farmers market and just keep following. Nothing better for my face. Cleaner, healthier and not dry
03/02/2021
carey m.

United States
Great bar soap
Love this for face and body. I will continue to purchase this soap.
10/29/2020
Caitlin Y.

United States
Fave!
I love this soap! It lasts forever, you don't need to scrub your face to get off product, and my mom now wants me to get her one. ;)
06/10/2020
Cindy R.

United States
Detox Charcoal Face Wash Bar
Feels great on your skin
06/05/2020
Kelli H.

United States
Bye Bye Blemishes
I've been using this charcoal bar for 2 years now and will continue to buy. My cystic acne has cleared and I barely have any blemishes. My 10-year-old is even using it and it's gentle enough on her skin.
05/29/2020
Vanessa S.

United States
I recommend this product
Love it!
I like this face wash. It has a nice scent and makes my face feel so clean. I have a combination of oily, sensitive and dry skin and it doesn't make me break out in a rash. Even my husband uses it once in a while.
05/28/2020
Cindy K.

United States
I recommend this product
Great soap
Really like the soap. Use it on face and body. Doesn't dry my face out
04/07/2020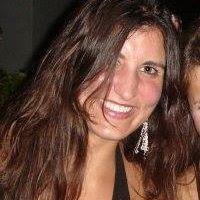 SG
Sairey G.
I totally, totally, totally LOVE everything from this company. For reals. Not only does everything smell amazing, but the products work sooo well (charcoal bar for my face is one of my favorites! But I have many.) And everything is responsibly made with quality ingredients. I also love their mission of helping others take care of their mental health. If you haven't tried anything with the scent Morning Calm, you must!!
03/29/2020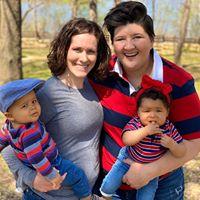 NH
Nikki H.
The charcoal bar is just one of my favorites! Thank you for the amazing all natural therapeutic bath and body products :)
01/13/2018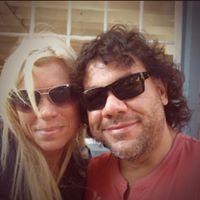 KM
Kjersten M.
Love every product I've tried and Lauren is amazing!
08/02/2017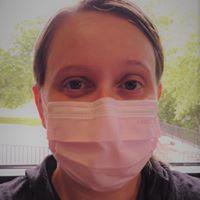 EB
Emily B.
Absolutely love all of the Essence One products!!! My faves are definitely the lip balm, Morning Calm soap/scent (I don't want to leave the shower and wish I could just bathe in the scent all day long), the deodorant and the detox facial soap!! I can't get over the quality of the simple and natural ingredients in the Essence One products!!!