Essence One
Natural Deodorant 2 oz Tube
This natural deodorant is easy to apply and made from basic, safe ingredients as well as being paraben and aluminum free. It is moisturizing and helps neutralize any odors as a result of sweat. And, it is completely ok to sweat, in fact it's good for your body, but you don't have to smell!  Read here why you should sweat.
It is also perfect for expecting moms or nursing moms because it's not full of harmful chemicals.  All you need is a quick swipe under each pit and you're good to go.
Offered in:
Lavender Tea – lavender, tea tree

Grounding – vetiver, orange, lavender, tea tree
Tips:
You may need to apply once in the morning and a refresher later in the day the first week or two of use, if your body is not used to a toxin-free deodorant yet.
This product contains baking soda and essential oils so if you experience some irritation, try using it every other day. If irritation continues to occur, you may have a sensitivity to an ingredient and should discontinue use but contact me - I'd love to send you an alternative with less baking soda (Our LITE version)
Keep out of heat – it will melt.  If it does, just prop it upright in a cooler area and it will solidify again.
You may need to press the stick against your pit for 20 seconds and then give it a swipe across you pit.  No need to apply more than a thin layer.
Ingredients: Shea Butter*, Coconut Oil*, Baking Soda, Arrowroot Powder*, Beeswax*, Pure Essential Oils* and Vitamin E
*These ingredients are organic
Customer Reviews
09/08/2020
Kimberly W.

United States
I recommend this product
Darkening
Hi, this deo smells and works great. However, it caused my pits to darken. Customer service offered me some options. Great product. Just didn't work out for me.
06/04/2020
Emily K.

United States
Love the deodorant!!
I just switched to this deodorant and I love it. I tend to get "stinky" when I sweat and I am not at all stinky and it works great!!
06/03/2020
Brenda S.

United States
I recommend this product
Sad
I broke out in a rash
Hi Brenda! We are so sorry to hear you got a rash. Would you be interested in trying our lite deodorant version for free? The baking soda level in the regular deodorant can be too strong for some skin. If you'd like to try it, we can send it to you free of charge.
05/25/2017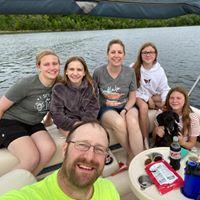 PL
Pam L.
I love that the products are safe to use. The deodorant works great! I was really impressed!
12/08/2016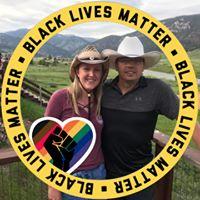 AK
Anna K.
I've been searching for a natural, health-protective deodorant and will no look no further! I love the Grounding deodorant and would recommend it to anyone - it works so well!!
10/15/2016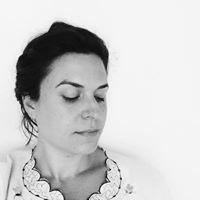 AG
Anastasia G.
I love the grounding deodorant. I have tried many natural deodorants and this is the only one that has ever worked. Amazing