Essence One
Retired Label - Purifying Hand Spray
This ethyl alcohol, aloe vera, vegetable glycerin and essential oil formula provides a 100% natural product for use on skin and hard surfaces. It's provided in a 2oz spray bottle that fits in your purse or bag and is TSA compliant for travel.

Offered in:
Lavender
Energy- grapefruit and bergamot
Morning Calm- spearmint, bergamot mint and patchouli
Variety pack- receive one of each scent (three bottles total)
Directions: Shake before each use. Spray on hands generously and rub in until absorbed or spray on hard surfaces (after spot testing) and wipe with a dry towel or cloth.
Thoughts from Lauren: We have been using this product for years in our family, especially when we travel.  I did increase the alcohol content to 70% based on the CDS's recommendations, before releasing it for sale.
Refills - We just recently launched our new refill pouches to make your life a little easier by staying stocked on your Essence One favorites. Our Purifying Hand Spray refills are 16oz! Have extra on hand and don't worry about reordering as often. We are also giving the option to purchase an empty 2oz frosted glass bottle that can be used to refill from your pouch. (additional $3)
Ingredients: Ethyl Alcohol, Aloe Vera, Vegetable Glycerin, Pure Essential Oils*, Citric Acid, Sodium Benzoate, and Potassium Sorbate
Customer Reviews
05/29/2022
Debbie Z.

United States
I recommend this product
Very Happy
I got a sample of the hand sanitizer in a subscription box I was gifted. I loved the scent and the feel so much. I tried to order some online but do to Covid they couldn't ship to Canada. But thankfully I could now go easily to visit USA and I ordered to be delivered to my hotel. It was so easy and fast. I got there and my package was there. I'm so happy and satisfied with the product. I will continue to use and I'm going to share with my friends! They all love it. Thank you
05/26/2022
Debra C.

United States
I recommend this product
Love this!
I love the smell and feel of this sanitizer spray.
05/11/2022
Joanne H.

United States
I recommend this product
Easy to keep in my fehicle
04/10/2022
Raymond W.

United States
I recommend this product
Love the refreshing fragrance
The spray is more convenient than regular sanitizer gel and smells delicious!
01/11/2022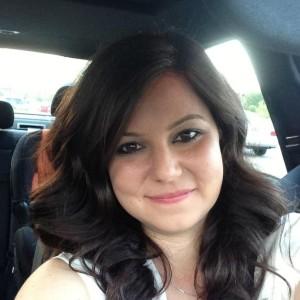 MR
Martha R.

United States
Stay morning calm and spray in.
I love all things Morning Calm, so who wouldn't want to fight germs calmly? :)
01/07/2022
Marie B.

United States
I recommend this product
Favorite
Great size bottle, love the spray, and the scent!
11/29/2021
Stephanie P.

United States
The best hand sanitizing spray
My favorite sanitizing spray. I have had more ppl ask me where I got it because it smells so good.
06/29/2021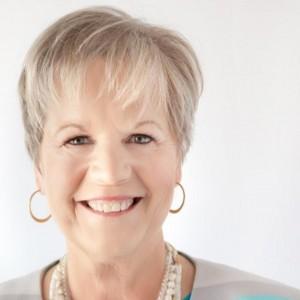 RT
Rita T.

United States
Ahhhhh
My favorite scent - have this in my car to use every day- love it.
04/22/2021
Hannah D.

United States
I recommend this product
Go get it!
Love the morning calm hand spray. It smells so good!! Have one in my car and at work.
04/22/2021
Amy G.

United States
I recommend this product
Purifying Hand Spray
I am a health care provider and do home care. I love using this hand spray instead of the mainstream brands, as I feel it is safer and it smells amazing. It also does not seem to be causing my hands to feel as dry. Thanks.
04/09/2021
Annie B.

United States
Hand spray
I love this product t I'm not a fan of hansel gels & this is very natural with a great smell.
04/04/2021
Barrie T.

United States
I recommend this product
Hand sanitizer
I like it very much because it does not leave your hands sticky & it smells nice. Almost like washing your hands.
04/03/2021
Merry S.

United States
I recommend this product
Hand sanitizer spray
Like the spray & love the scent
04/02/2021
Kim M.

United States
03/22/2021
Deon

United States
I recommend this product
So happy I discovered you!
I've tried several of your products, and I'm happy with them all. Unfortunately I cannot find my lavender spray, but I will. The other two help me get through very difficult days. I'm another one who also uses them to refresh my masks. It makes all the difference. Your owner was kind enough to send me a personal message, and I'll be a customer for as long as you're around. Thanks so much!
03/07/2021
Jacci B.

United States
Morning Calm Hand Spray is Exquisite!
I use this hand spray ALL OF THE TIME and use no other! Morning Calm is a beautiful, soothing scent!