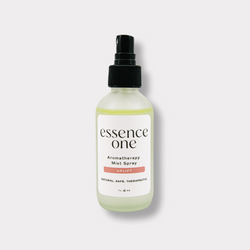 Essence One
Aromatherapy Mist Spray - Uplift
Our multipurpose, heavenly scented, mist spray is offered in 6 different aromas. They can be used to spray clothing, bed linens, and as an atmosphere and room mist. They are so good, you'll want to try a couple!
Uplift Mist is the perfect balance of floral and citrus to help uplift and balance. The rose, orange and lemon essential oils help cool and refresh to leave you feeling lighter and soothed. 

Directions: Spray mist in air, on clothes or bed linens as needed. This is not a face spray.
Ingredients:  Distilled Water, Grain Alcohol, Vegetable Glycerin and pure essential oils