Essence One
Aromatherapy Mist Spray - Retired Label
Our multipurpose, heavenly scented, mist spray is offered in four essential oil blends.  They can be used to spray clothing, bed linens, and as an atmosphere and room mist.  They are so good, you'll want to try a couple!
Morning Calm mist completes the full signature scent collection of Essence One. This scent combines spearmint, bergamot mint and a little patchouli that leaves you breathing deeply and feeling confident. Wake up, feel refreshed and take on the world with Morning Calm, our most popular scent.
Rest mist is the BEST pillow and linen spray before bed. Spray this mist on your pillow and linens right before you get into bed and if you wake up in the middle of the night, immediately spray your pillow again. It's a lightly floral and citrus scent that leaves you floating off to sleep. Night, night!
Refresh mist encourages anxiety relief from the lime essential oil while the spearmint brings feelings of calm and relaxation. Spray the air or clothes and take a deep breath – it's going to be okay today!
Uplift mist is the perfect balance of floral and citrus to help uplift and balance. The rose, orange and lemon essential oils help cool and refresh to leave you feeling lighter and soothed.
Directions: Spray mist in air, on clothes or bed linens as needed. This is not a face spray.
Ingredients:  Distilled Water, Grain Alcohol, Vegetable Glycerin and pure essential oils
Customer Reviews
05/07/2022
Brenda N.

United States
I recommend this product
Best scent ever!
I love this scent! It is just the right combination.
03/23/2022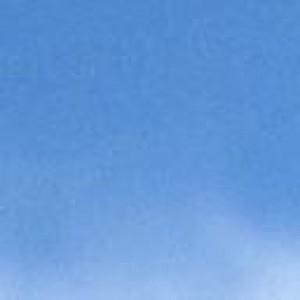 KS
Katelyn S.

United States
I recommend this product
Obsessed
Fresh, light and airy, which is exactly what I want for my sheets and couches. Highly recommend!
12/23/2021
Kathryn G.

United States
I recommend this product
Mist Spray - Rest
This is the second time I have ordered this product and use it every night on my pillow before I get in bed. It really helps me get a restful sleep.
12/14/2021
Joni N.

United States
I recommend this product
Love them all
The smell and feeling of freshness is amazing. Spritz your fabric couches, chairs and even rugs. I keep one in my bedroom too. Love that it's all natural, no chemicals.
11/27/2021
Koumba D.

Canada
I recommend this product
Love it
Perfect for bed time !
06/04/2021
Traci H.

United States
I recommend this product
Makes my morning
Great, it smells wonderful
05/14/2021
Patricia R.

United States
I recommend this product
Refreshing
Loved the scent and it doesn't leave a heavy after affect. The best I have tried yet!!!!!!