Essence One
Mental Health Awareness Gift Pack
October 3rd - October 9th is Mental Health Awareness Week - We are offering our NEW #nonormal set featuring popular Essence One products specific for our youth.
During 2021 Mental Health Awareness Week we are offering BOGO - Buy One #nonormal set, Give One to a student in the BC2M mental health clubs at Maple Grove High School and Champlin Park High School.

The #nonormal set includes:
5ml Sleep Rollerball - roll on during your evening routine to ease your mind and release stress, allowing you to relax. 
Honey Orange Lip Balm - moisturizing, refreshing and soft
2oz Purifying Hand Spray (scent will vary) - perfect size for pockets and bags, use in between washes to purify and moisturize your hands.
5ml Boost Rollerball - roll on your chest to boost the immune system and apply to wrists and chest and breathe deep for a little mood boost. 
A Bring Change to Mind and Essence One sticker - please be responsible with stickers: great for notebooks and water bottles!
*box size/color will vary based on availability
Join Bring Change To Mind's  #NoNormal Movement. 💚  "Now, more than ever, we realize just how 'not normal' things can be/seem/feel. We are conditioned from a young age to want to be normal. So we strive towards unrealistic ideals of how we should look, feel, act, and think. The truth is, we are all different. What we like, what we do, and how our brains work. And that's okay, because there is no 'normal'. Just be yourself and Bring Change To Mind."
Essence One is proud to sponsor the Maple Grove and Champlin Park High School Mental Health Clubs! They are receiving resources and platforms from Bring Change to Mind (BC2M) to keep connected. With every purchase of Essence One products we are able to sponsor more Minnesota mental health clubs! This set has everything someone needs right now.  Self care helps reduce stress and reduced stress allows our immune system to function as it should.  
Good for you, Good for others.
Customer Reviews
04/19/2021
Christine Y.

United States
I recommend this product
Perfect Gift
I gave the mental health awareness pack to my daughter.She needed a " from the heart" gift. She has been strong lately,but also struggling.Her husband was injured and unable to work back in December.She also had couple of tough diagnoses with her 2 sons in the last 6 months. She loves the gift❤️
12/26/2020
Molly M.

United States
I recommend this product
Amazing gift
I bought several of these for gifts and they were universally loved. It was a great way to give and give back at the same time.
12/20/2020
Jacqueline E.

United States
I recommend this product
Uplifting Products
I really enjoy using them. I love the hand sanitizer. And the roller ball for your chest. It calms me down when I am stressed.
11/25/2020
Merri S.

United States
Great gift and supports a great cause!
I bought several of these to give gifts to family, friends and clients. So important to support local mental health clubs like the one Lauren the owner started.
09/22/2020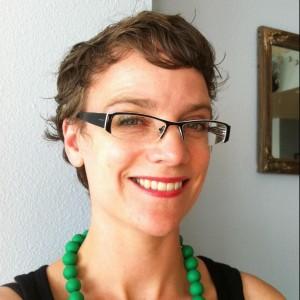 LM
Lorelei M.

United States
Wonderful
Love the products, would prefer a small box/packaging
05/29/2020
Leatrice S.

United States
I recommend this product
Gift pack
I so enjoy using these products! The hand sanitizer smells awesome! Love the roll on items and chapstick for lips is superb. Highly recommended products.